the bow river:
South calgary to carseland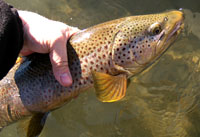 CLICK ON A LOCATION TO LEARN MORE!
Welcome to Clearwater Adventures' map of the Bow River (South section) where the South launch points for all our Bow River Fly Fishing Adventures are depicted. Click on a location to learn more about some of our favorite spots along the pristine waters of the Bow River.
This map begins at the SE corner of the City of Calgary (outlined in white) and stretches SE to the Carseland Weir.
For more information on guided tours and events please contact us

Click here to book your adventure